Let's meet in Helsinki: Slush 2022
We're excited to attend this year's Slush conference that takes place in Helsinki on November 17 – 18th. Slush is the Nordic's largest and perhaps the world's most legendary startup gathering, where companies assemble from all over the world. It's intended to match VCs looking for investment opportunities with startups coming onto the scene, but there's also so much more to it!
Apart from a great lineup of speakers, there is plenty of time for networking and inclusive side events like live music or an epic pool party. We look forward to seeing you there!
Keynote speeches to attend
With so many fantastic sessions on this year's agenda, we've made it easier for you with some top picks recommended by Chris Spilka, co-founder of Handsontable, who will attend this year's event.
"Building Enduring Companies – Lessons from Microsoft, IBM and Symantec"

by John W. Thompson and Paul Murphy

"Product-led Growth: Founder 1-on-1 with Datadog and Aiven"

by Oskari Saarenmaa and Olivier Pomel 

"Bouncing Back: Klarna's Path to Stronger Growth"

by Sebastian Siemiatkowski and Jessica Schultz

"From Open Source to a Global Business"

by Jay Kreps and Matt Miller

"

Do Things that Don't Scale – First 1000 Users"

by Marcelo Lebre
We look forward to hearing from some leading speakers from around the globe!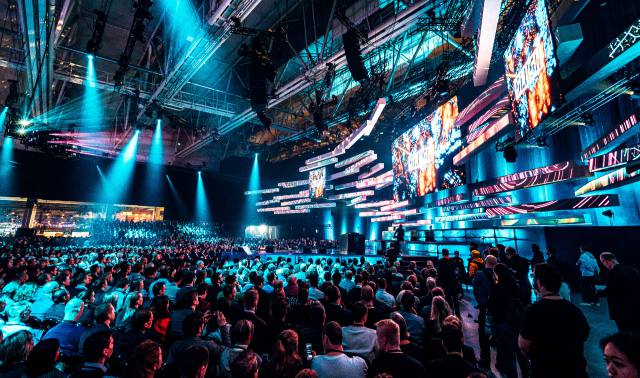 Meet Handsontable team
Chris Spilka (CEO), Natalia Syryca (Enterprise Account Manager), and Karolina Gdaniec (Account Manager) will be representing Handsontable at this year's Slush. Feel free to message us via Slush Matchmaking Tool to arrange a meeting.
Slush 2022 will be a busy event for us. Apart from taking in tons of inspirational talks and attending meetings, we also hope to engage in some lively discussions about challenges related to data management, data migration, and data maintenance processes.
You can also meet our team networking at Belgian Beer Night, and enjoying Ben Bohmer's live concert in the evening.
See you there! 👋